Interior Decorators
Besides being one of country's most experienced real estate agents and property dealers in Uttarkhand, Sargam Estate also offers interior decoration services at affordable price. Interior decoration is not an expensive affair, as most of the people think. Sargam Estate boasts best talented and experienced interior designers, offering cost-efficient solutions for your interior decoration and designing needs.

Sargam Estate in Uttarakhand has high talented designers and professionals, who have the capability of designing your home according to your requirements and preferences, keeping your budgetary considerations in mind. Decoration is not a big task. It can transform your home into a home you have always dreamt for. Home is a place where you want satisfaction and relief. So be ready to give your home the look of your 'dream home' by hiring the interior decoration services of Sargam Estate.

Sargam Estate endeavors to offer you complete property and investment solutions under one umbrella. So, you need not worry about looking for the right interior decorators and designers while buying or selling properties. Just get in touch with Sargarm Estate along with your requirements and our experience interior designers and decorators will be taking care of your needs at a price you would love to pay. Whether you are looking to renovate a secondary property or design a primary property, we are geared up to provide you a complete range of interior decoration services in Uttarakhand.

Interior Decorators & Designers in Haridwar

Professional landscape architect Vishal Bindal
Address: D-191, I.D.P.L. Colony, Rishikesh-249202
Mobile: +91-9837638439

Famous Architectural designer and decorator Dharmendra
Address: Gali No.2, Jawalapur, Haridwar-249407
Mobile: +91-9871381996

Anand Nidhi Famous Architect
Address: 56/30 Ramnagar Colony P.O. Gurukul Kangri Haridwar -04
Phone: 01332-456565, 454376
---
Interior Decorators & Designers in Rishikesh

Architectural Designer and Decorator Vibha Jain
Address: P-195, Shivalik Nagar, Haridwar-249403
Mobile: +91-9837067250
---
Interior Decorators & Designers in Dehradun

Aadharshila Decorator Aadharshila Decorator
Address: 74-C, Rajpur Road, D.Dun, Dehradun
Phone: 0135 - 2741274, 2651065

World Class Architect Vicky Rawat
Address: 285, Vasant Vihar-I, Dehradun-248009
Mobile: +91-9412056572

Build Tech Associates Mr. Brijesh Sharma
Address: opp. New Milan Palace, Medical Road, Balawala, D.D, Dehradun
Phone: 0135 - 2685562

Arshi Aluminium Fabricator & Decorators Mr. Shahzad Raja
Address: 30, K.K. Complex, Anand Market Raja Road, D.Dun, Dehradun
Phone: 0135 - 2727861, 2723625

M. M. Enterprises
Address: RGM Plaza, 2nd Floor, Cabin No. 37, Chakrata Road, Dehradun
Phone: 9412368503, 2678332

Maxim Interiors and Electricals
Address: 81, LIG, MDDA Colony, Chander Road, Dalanwala, Dehradun
Phone: 0135-2651278
---
Interior Decorators & Designers in Roorkee

Classic Decoratorin Roorkee
Address: Dehradun Road, Near Rampur Chungi, Roorkee
Phone: 01332-74307/61376/9837219991
Mobile: +91 - 9837188118

Sharma Ajay Architects Decorator
Address: Room No G-54 Jawahar Bhawan IIT Roorkee, Roorkee-67
Phone: 01332-272553
Mobile: +91 - 9412915483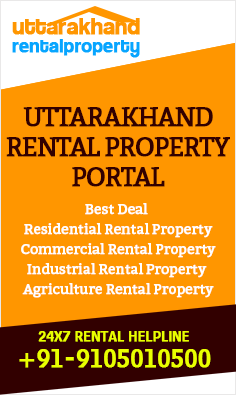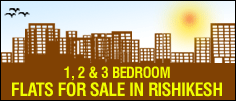 Property Search

Quick Search


Search by Location


Search by ID


Advance Search

Property Articles

Interior Decorators


Architecture


Consultant & Advisor

Vaastu Consultant


Valuers / Investors


Property Finance